Welcome to our wonderful collection of amazing Quotes About Living Your Best Life. Here are so many Quotes About Living Your Best Life that help to remind us to live our lives to the full. So scroll on and read the Quotes About Living Your Best Life.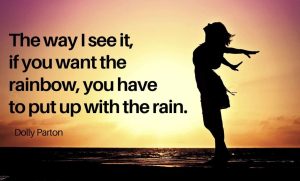 Table of Content
Living Your Best Life Quotes
Quotes About the Best Things in Life
Best Life Quotes About Change
Life Quotes about love
Life Quotes about Happiness
Life Quotes about Enjoyment
Inspirational Quotes about Living the Best Life
Quotes about Living Your Own Life
Living Your Best Life Quotes
1. "Each day provides its own gifts." — Marcus Aurelius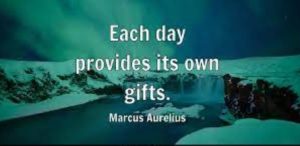 2. "The purpose of life is to believe, to hope, and to strive." – Indira Gandhi
3. "Accept no one's definition of your life; define yourself." – Harvey Fierstein
4. "Live as if you were to die tomorrow. Learn as if you were to live forever." —Mahatma Gandhi
5. "The best way to prepare for death is to live life to its fullest." – John Bytheway
6. "One day your life will flash before your eyes. Make sure it's worth watching." – Gerard Way
7. "Someone is sitting in the shade today because someone planted a tree a long time ago." – Warren Buffett
8. "Nothing can dim the light that shines from within." – Maya Angelou
9. "You only live once, but if you do it right once is enough." – Mae West
10. "Life belongs to the living, and he who lives must be prepared for changes" – Johann Wolfgang
11. "Life isn't about finding yourself. Life is about creating yourself."– George Bernard Shaw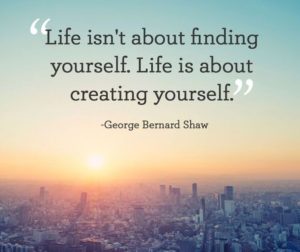 12. "Accept responsibility for your life. Know that it is you who will get you where you want to go, no one else. – Les Brown
13. "Your story is what you have, what you will always have. It is something to own." – Michelle Obama
14. "There are far better things ahead than any we leave behind." – C.S. Lewis
15. "The world needs that special gift that only you have." – Marie Forleo
16. "In the end, it's not the years in your life that count. It's the life in your years." – Abraham Lincoln
17. "To live is the rarest thing in the world. Most people exist, that is all." – Oscar Wilde
18. "We generate fears while we sit. We overcome them by action." – Dr. Henry Link
19. "Life is very interesting… in the end, some of your greatest pains, become your greatest strengths." – Drew Barrymore
20. "In order to attain the impossible, one must attempt the absurd." – Miguel de Cervantes
21. "If I cannot do great things, I can do small things in a great way." — Martin Luther King Jr.
22. "Life is like riding a bicycle. To keep your balance, you must keep moving." – Albert Einstein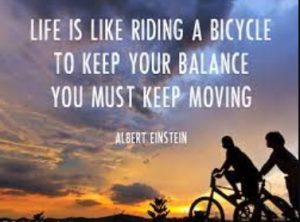 23. "Life is short, and it is up to you to make it sweet." – Sarah Louise Delany
24. "Always do what you are afraid to do." – Ralph Waldo Emerson
25. "Choose well. Your choice is brief, and yet endless." – Thomas Carlyle
26. "Don't let yesterday take up too much of today." – Will Rogers
27. "Believe you can and you're halfway there." —T. Roosevelt
28. "Life is really simple, but we insist on making it complicated." –Confucius
29. "Life is 10% what happens to us and 90% how we react to it." – Charles Swindoll
30. "The way get started is to quit talking and begin doing." – Walt Disney
31. "In order to keep my creativity alive, I just try to enjoy life to the fullest." – G-Drago
32. "To live a full life is to live one without regrets." – Rebecca K. Sampson
33. "Live life to the fullest, and focus on the positive." —Matt Cameron
34. "If you want to be happy, do not dwell in the past, do not worry about the future, focus on living fully in the present." – Roy T Bennett
35. "Challenges are what make life interesting and overcoming them is what makes life meaningful. – Joshua J. Marine
36. "The two most important days in your life are the day you are born and the day you find out why." – Mark Twain
37. "Today is a certainty, tomorrow is a hope. Live in certainty and hope for the best tomorrow." ― Giridhar Alwar
38. "I find that life can become so complex that we can forget the things in life that were meant to bring us the most pleasure." – Dolores Ayotte
39. "One way to get the most out of life is to look upon it as an adventure." – William Feather
40. "Never regret yesterday. Life is in you today and you make your tomorrow." – L. Ron Hubbard
41. "It doesn't matter where you came from. All the matters is where you are going."- Brian Tracy
42. "Live for today, hope for tomorrow. And forget about yesterday." – Grant Ngobean
43. "The biggest adventure you can take is to live the life of your dreams." – Oprah Winfrey
44. "If you don't design your own life plan, chances are you'll fall into someone else's plan. And guess what they have planned for you? Not much." – Jim Rohn
45. "There is no greater gift you can give or receive than to honor your calling. It's why you were born. And how you become most truly alive." – Oprah Winfrey
46. "Your life is your canvas, and you are the masterpiece. There are a million ways to be kind, amazing, fabulous, creative, bold, and interesting." – Kerli
47. "Move out of your comfort zone. You can only grow if you are willing to feel awkward and uncomfortable when you try something new."- Brian Tracy
48. "Even though our time in this life is temporary, if we live well enough, our legacy will last forever." – Idowu Koyenikan
49. "One of the lessons that I grew up  with was to always stay true to yourself and never let what someone else says distract you from our goals." – Michelle Obama
50. "Live joyfully this life. Once gone, who knows if we ever get it back. Atheists think we do not. Mystics say you will. Either way, chill." – Fakeer Ishavardas
51. "There are only two days in the year that nothing can be done. One is called yesterday and the other is called tomorrow, so today is the right day to love, believe, do and mostly live." – Dalai Lama
52. "Live with intention. Walk to the edge. Listen hard. Practice wellness. Play with abandon. Laugh. Choose with no regret. Do what you love. Live as if this is all there is." – Mary Anne Roadacher-Hershey
53. "We live in a wonderful world that is full of beauty, charm and adventure. There is no end to the adventures that we can have if only we seek them with our eyes open." — Jawaharlal Nehru
54. "The worst thing that can happen to you today is "nothing" because anything else, either good or bad, can help you learn to live life to the fullest." – Mohith Agadi
55. "Life is full of beauty. Notice it. Notice the bumble bee, the small child, and the smiling faces. Smell the rain, and feel the wind. Live your life to the fullest potential, and fight for your dreams." —Ashley Smith
56. "Live Life to the fullest. You have to color outside the lines once in a while if you want to make your life a masterpiece. Laugh some every day. Keep growing, keep dreaming, keep following your heart. The important thing is not to stop questioning." – Albert Einstein
Quotes About the Best Things in Life
57. "The best things in life are simple, abundant, and free." ― Debasish Mridha
58. "The best things in life come in threes, like friends, dreams, and memories." – Mencius
59. "The best things in life are silly." – Scott Adams
60. "The best things in life can not be experienced virtually." ― Michael ONeill
61. "Love, friendship, laughter… Some of the best things in life really are free." – Bob Marley
62. "Very rarely do the best things in life fall into our laps; we have to work for them." ― Emilyann Girdner
63. "The best things in life are often waiting for you at the exit ramp of your comfort zone." ― Karen Salmansohn
64. "The best things in life are the things that we cannot buy with money." ― Debasish Mridha
65. "I have been told the best things in life are free ~ I found them very expensive." ― E.A. Bucchianeri
66. "The greatest mistake any man ever made is to suppose that the good things of the world are not worth the winning." ― Anthony Trollope
67. "The best things in life are unseen, thats why we close our eyes when we kiss, cry, and dream." – Helen Keller
68. "The best thing about existence is that any moment in time can be a point of beginning to anything! In other words, every moment of our life holds a key for the unknown or the closed doors of new paths!" ― Mehmet Murat ildan
69. "The best thing in life is to go ahead with all your plans and your dreams, to embrace life and to live everyday with passion, to lose and still keep the faith and to win while being grateful. All of this because the world belongs to those who dare to go after what they want. And because life is really too short to be insignificant." – Charlie Chaplin
Best Life Quotes About Change
70. "When in doubt, choose change." – Lily Leung
71. "True life is lived when tiny changes occur." – Leo Tolstoy
72. "You change your life by changing your heart." – Max Lucado
73. "Every day is a new opportunity to change your life." ― Germany Kent
74. "If you want things to change, you need to change and change things." ― Aiyaz Uddin
75. "Change yourself not others and have them watch you" ― Isaac Nash
76. "Only I can change my life. No one can do it for me." – Carol Burnett
77. "To change your life, change something you do daily." ― Robert Celner
78. "Life changes very quickly, in a very positive way, if you let it." – Lindsey Vonn
79. "Change your thoughts and you change your world." – Norman Vincent Peale
80. "We can't save the world by playing by the rules, because the rules have to be changed." – Greta Thunberg
81. "When we are no longer able to change a situation – we are challenged to change ourselves." – Viktor E. Frankl
82. "Never try to change others, change yourself and other people will naturally change with your reflection." ― Shiva Negi
83. "If we don't change, we don't grow. If we don't grow, we aren't really living." —Gail Sheehy
84. "In every change, in every falling leaf there is some pain, some beauty. And that's the way new leaves grow." ― Amit Ray
85. "And that is how change happens. One gesture. One person. One moment at a time." – Libba Bray
86. "Before anyone can improve their life, they must get the idea that change is possible, that life can be different and better, and that it is worth the effort it takes to make it happen." ― Donna Goddard
87. "Life is a series of natural and spontaneous changes. Don't resist them; that only creates sorrow. Let reality be reality. Let things flow naturally forward in whatever way they like." – Lao Tzu
Life Quotes about love
88. "Where there is love there is life." – Mahatma Gandhi
89. "A life lived in love will never be dull." – Leo Buscaglia
90. "When you don't get love, learn to love yourself more!" ― Avijeet Das
91. "A dream is what makes people love life even when it is painful" — Theodore Zeldin
92. "Love all, trust a few, do wrong to none." – William Shakespeare
93. "Life is the flower for which love is the honey." – Victor Hugo
94. "Don't love what you do, love who you are." ― J.R. Rim
95. "This has been my life; I found it worth living." – Bertrand Russell
96. "I have found that if you love life, life will love you back." — Arthur Rubinstein
97. "If you are truly in love with this world and your life, then you will lose the sense of angst." ― Debasish Mridha
98. "Create a life that you genuinely love with your whole heart and start with yourself." ― Brittany Burgunde
99. "Life is the first gift, love is the second, and understanding the third." – Marge Piercy
100. "Romance is the glamour which turns the dust of everyday life into a golden haze." – Elinor Glyn
101. "One word frees us of all the weight and pain of life: that word is love." – Sophocles
102. "Live your life in such a way that you can say "I love my life" and really mean it." ― TemitOpe Ibrahim
103. "If you love life, don't waste time, for time is what life is made up of." — Bruce Lee
104. "Hope for love, pray for love, wish for love, dream for love…but don't put your life on hold waiting for love." – Mandy Hale
105. "I would rather spend one lifetime with you, than face all the ages of this world alone." – J.R.R. Tolkien
106. "Love your life and live it without competing with the next person, so that you can be the best person the world has ever had." ― Gift Gugu Mona
107. "True, we love life, not because we are used to living, but because we are used to loving. There is always some madness in love, but there is also always some reason in madness." — Petrach
108. "I tend to say faith is believing in life, and as I love life, I try to do the best with it, make it as serene and joyous as possible." — Sandrine Bonnaire
Life Quotes about Happiness
109. "After all, life is too short to be anything but happy." – Karl Marx
110. "Be happy for this moment. This moment is your life." – Omar Khayyam
111. "Happiness is not something readymade. It comes from your own actions."-Dalai Lama
112. " Success is getting what you want, happiness is wanting what you get." – W. P. Kinsella
113. "If you want to live a happy life, tie it to a goal, not to people or things." – Albert Einstein
114. "Very little is needed to live a happy life; it is all within yourself, in your way of thinking." – Marcus Aurelius
115. "The reason people find it so hard to be happy is that they always see the past better than it was, the present worse than it is, and the future less resolved than it will be." – Marcel Pagnol
116. "If you want to be happy, you have to be happy on purpose. When you wake up, you can't just wait to see what kind of day you'll have. You have to decide what kind of day you'll have." – Joel Osteen
117. "There is an amazing power getting to know your inner self and learning how to use it and not fight with the world. If you know what makes you happy, your personality, interests and capabilities, just use them, and everything else flows beautifully." – Juhi Chawla
118. "When I was five years old, my mother always told me that happiness was the key to life. When I went to school, they asked me what I wanted to be when I grew up. I wrote down 'happy'. They told me I didn't understand the assignment, and I told them they didn't understand life." – John Lennon
Life Quotes about Enjoyment
119. "Simply enjoy life and the great pleasures that come with it." – Karolina Kurkova
120. "Enjoy life… that's what we're here for." – David Faustino
121. "I just want to live each moment to the fullest. And enjoy life." – Kadeena Cox
122. "Life is like a roller coaster, live it, be happy, enjoy life." – Avril Lavigne
123. "Life goes by fast. Enjoy it. Calm down. It's all funny." – Joan Rivers
124. "Do what you need to do and enjoy life as it happens." – John Scalzi
125. "Take a step back, evaluate what is important, and enjoy life." – Teri Garr
126. "I enjoy life. That doesn't mean I don't care." – Bob Crane
127. "I just enjoy life now. I just enjoy every morning I get to wake up." – Nas
128. "I am blessed with a funny gene that makes me enjoy life." – Karan Patel
129. "I decided to fly through the air and live in the sunlight and enjoy life as much as I could." – Evel Knievel
130. "Enjoy the little things in life, for one day you may look back and realize they were the big things." – Robert Bault
131. "You have to enjoy life. Always be surrounded by people that you like, people who have a nice conversation. There are so many positive things to think about." – Sophia Loren
132. "If you go around being afraid, you're never going to enjoy life. You have only one chance, so you've got to have fun." – Lindsey Vonn
133. "If you can stay alive and enjoy life, that's the whole heart and soul of life. That's why I played with a smile on my face all these years." – Bruce Grobbelaar
Inspirational Quotes about Living the Best Life
134. "We become what we think about." – Earl Nightingale
135. "Those who have courage and faith shall never perish in misery."―Anne Frank
136. "In the midst of movement and chaos, keep stillness inside of you." – Deepak Chopra
137. "He who lives in harmony with himself lives in harmony with the universe."– Marcus Aurelius
138. "It is not about perfection. It is about moving in the right direction." – Daniella Land
139. "My mission in life is not merely to survive, but to thrive." — Maya Angelou
140. "Life's most persistent and urgent question is, 'What are you doing for others?' " – Martin Luther King, Jr.
141. "The best thing to hold onto in life is each other." – Audrey Hepburn
142. "Don't be afraid to stand for what you believe in, even if that means standing alone." – Andy Biersack
143. "If there is at least one person you've helped in life, then your life has been worthwhile." – L. Sydney Abel
144. "Don't worry about failures, worry about the chances you miss when you don't even try." – Jack Canfield
145. "If it's something you want, you can't wait for a day to be magically special. You gotta go and make the day special yourself." ― Julia Fellner
146. "Reflect upon you present blessings, of which every man has many–not on your past misfortunes, of which all men have some." – Charles Dickens
147. "The quality of a person's life is in direct proportion to their commitment to excellence, regardless of their chosen field of endeavor."– Vince Lombardi
148. "It's a funny thing about life, once you begin to take note of the things you are grateful for, you begin to lose sight of the things that you lack." ― Germany Kent
149. "When you have confidence, you can have a lot of fun. And when you have fun, you can do amazing things." – Joe Namath
150. "To get where we want to go in life, we have to keep at it. We have to create a vision, make choices based on what moves us most swiftly toward our goals, and go after them with determination and single-mindedness." – Stedman Graham
Quotes about Living Your Own Life
151. "It is never too late to be what you might have been." – George Eliot
152. "Living a daring life is zealous pursuit." – Lailah Gifty Akita
153. "Don't cry because it's over, smile because it happened." – Dr. Seuss
154. "Believe that life is worth living and your belief will help create the fact." – William James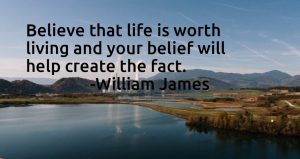 155. "Even if you're on the right track, you'll get run over if you just sit there." – Will Rogers
156. "You are never too old to set another goal or to dream a new dream." — C.S. Lewis
157. "Let us make our future now, and let us make our dreams tomorrow's reality." — Malala Yousafzai
158. "Living well shall not be to live till the date, shall be to live till the time." – J. Nedumaan
159. "We each have one life, and we are entitled to living it on our own terms." – Fatima Mohammed
160. "Everything you've ever wanted is on the other side of fear."- George Addair
161. "Study while others are sleeping; work while others are loafing; prepare while others are playing; and dream while others are wishing."– William Arthur Ward
Conclusion —
Hope you are enjoying these Quotes About Living Your Best Life. If you like it then share these amazing Quotes About Living Your Best Life with your friends and family. You can share these Quotes About Living Your Best Life on Facebook, WhatsApp, Instagram, Twitter or any other social media of your choice.